How Body Fat is Giving a Face Lift to Aging Skin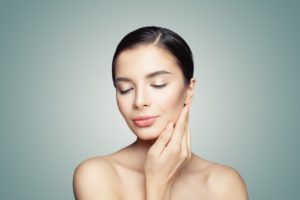 Aging has the ability to take away that youthful volume that keeps your face looking plump and smooth. As we age, the natural relaxing of muscles and skin cause deepening lines, sagging skin, and sunken cheeks that take away the facial features that keep us looking young.. However, there is a way to bring back that youthful plumpness: Facial fat transfers.
Also known as facial fat grafts, you can actually use your own natural fat for a safe and age-defying facial treatment. Here's how your own body fat can offer a face lift.
The Fat Transfer Procedure
The facial fat transfer procedure is a minimally invasive alternative to a surgical face lift, neck lift, and lower eyelid surgery. The procedure uses your body's own fat, eliminating the need for other fillers or substances.
The fat transfer procedure begins with the removal of excess fat from areas such as your stomach, hips, thighs, or waist. Using liposuction, a tube is inserted through a small incision. It loosens fat and collects it for use in the transfer procedure.
Your fat is purified and prepared for injection to the sunken or droopy areas of your face.
As a bonus, once the fat is removed, you also see a slimming effect from the site where the fat is harvested.
The Applications for Facial Fat Transfers
Both men and women are discovering the benefits of facial fat transfers for many different applications including:
Creating more definition for jawline and chin
Filling in sunken, hanging cheeks or temples
Smoothing lines and wrinkles, including smile lines and crow's feet
Plumping lips to make them appear fuller
Reducing the appearance of sagging skin or bags under the eyes
Filling in shallow scars
Culver City patients can have a more youthful appearance with this minimally invasive procedure.
Candidates for Facial Fat Transfers
This is a low-risk treatment that effectively reduces signs of aging. Wrinkles are drastically reduced as is the risk for infection or allergic reaction caused by other common dermal fillers. This makes it a safe treatment for just about anyone.
Recovery
Facial fat transfers are relatively painless while medicated although they do require recovery time. The healing at the site of liposuction where the fat is harvested, can require 3-7 days before returning to work or other daily activities. However, any bruising or swelling at the site of the injections for fat transfer will subside much quicker.
Satisfying Results
Your new youthful appearance will be noticeable immediately. You will have long-lasting, visible improvements as your appearance continues to change over time. The fat cells become viable and will naturally enhance your natural facial skin structure. If you would like to achieve smoother, younger-looking skin, naturally and effectively, a facial fat transfer is the perfect solution.
If you are considering a facial fat transfer in the Culver City, Marina Del Rey, Mar Vista or Playa Vista areas of California call Cosmetique Aesthetics today at 310-837-5555 to set up a consultation.