Why CoolSculpting® is Your Best Option to Eliminate Body Fat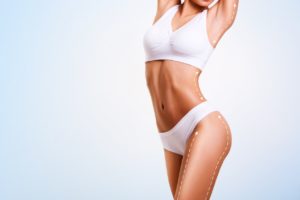 For many people, the constant struggle for weight loss can become an endless battle that often results in failure. Although you might be committed to a strict diet and exercise routine, sometimes certain areas of the body just don't want to let go of stubborn fat. When this happens, CoolSculpting® could be your best option.
CoolSculpting® is an FDA approved safe, effective procedure that targets stubborn fat cells and eliminates them – permanently. This non-surgical procedure in Culver City uses gentle cooling to crystallize fat cells that are then destroyed and eliminated naturally from the body. The result is a trimmer, and more sculpted body.
If it seems too good to be true, read on to learn why CoolSculpting® may be the best option to permanently eliminate stubborn body fat for Culver City patients.
CoolSculpting® Perfects Your Body
Some people can exercise and diet to get excellent results. However, if you find a healthy lifestyle is still leaving you with stubborn fat you just can't seem to lose, CoolSculpting® is the solution, as it was developed with this type of body challenge in mind. It targets specific areas using freezing to permanently kill stubborn fat cells.
How CoolSculpting® Works
Fat cells are frozen without the fear of harming surrounding skin and tissue. This is because fat cells freeze more quickly. They are targeted using comfortable, rounded paddles that suction your skin and fat. The freezing process is then administered to the targeted area while you relax, read or take a nap.
Discomfort is very mild- patients experience a pulling sensation followed by a cooling sensation. Once the cells are frozen, the fat cells die off. The dead fat cells are then slowly and naturally eliminated over a period of two to four months. These fat cells are not replenished by your body. Because the cells can't return, the fat removed from the area is gone for good.
CoolSculpting® Targets Many Body Areas
CoolSculpting® sculpting is FDA approved for several body areas including:
Abdomen
Love Handles
Thighs
Under-chin
Back Fat
Bra Fat
Banana Roll
Upper Arms
CoolSculpting® is now the only nonsurgical fat reduction procedure that can remove fat and improve the appearance of skin laxity in the submandibular (below the jaw) area.
CoolSculpting® Works for Most People
Your medical history will be reviewed before you can proceed with treatment. However, CoolSculpting® has very few restrictions for eligibility. You do have to be within 50 pounds of your ideal weight and also cannot be pregnant or breastfeeding.
CoolSculpting® has Multiple Benefits
This treatment can give you a more sculpted, fit appearance within months. Other benefits include:
Non-invasive
Non-surgical
Effectively reduces the fat layer by 20% to 30%
Easy to tolerate – no anesthetic
Fast procedure
No downtime
If you are considering CoolSculpting in the Culver City, Marina Del Rey, Mar Vista or Playa Vista areas of California call Cosmetique Aesthetics today at 310-837-5555 to set up a consultation.