The Science Behind Thread Lifting
Bienvenido a Cosmetique Aesthetics, your premier med spa in Los Angeles and Las Vegas where we specialize in transformative thread lifting procedures. If you're seeking a non-surgical facial rejuvenation option, thread lifting might be the perfect solution for you. In this article, we will delve into the science behind thread lifting, shedding light on its remarkable ability to enhance your natural beauty.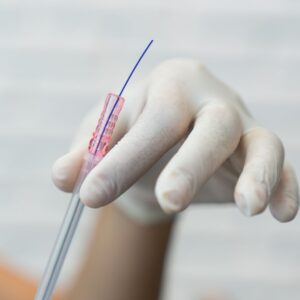 Understanding Thread Lifting
Thread lifting is a revolutionary med spa treatment that employs absorbable sutures to lift and tighten sagging skin. These sutures are made from a biocompatible material that stimulates collagen production, leading to long-lasting results. At Cosmetique Aesthetics, our experienced professionals skillfully insert these threads beneath the skin using minimally invasive techniques, targeting specific areas such as the jawline, cheeks, or neck.
The Science of Collagen Stimulation
Collagen, a vital protein in our skin, provides structural support and elasticity. With age, collagen production declines, resulting in sagging and wrinkles. Thread lifting addresses this concern by triggering a natural collagen response. As the threads are inserted, they prompt the body to produce fresh collagen around them. This process not only lifts the skin, but also promotes long-term rejuvenation by improving its texture, firmness, and overall appearance.
The Immediate and Long-Term Effects
One of the unique aspects of thread lifting is its ability to deliver immediate and progressive results. As soon as the procedure is complete, you'll notice a visible improvement in the lifted areas. Since these threads promote the generation of new collagen, this treatment can assist your skin for multiple years.
Safety and Minimal Downtime
Thread lifting offers a safe and efficient alternative to traditional facelift surgery. The procedure is minimally invasive, performed with local anesthesia, and typically takes around 30 minutes. Compared to surgical options, thread lifting boasts minimal downtime, allowing you to resume your daily activities soon after.
At Cosmetique Aesthetics, we are passionate about providing the highest quality med spa treatments, including thread lifting, to our valued clients in Los Angeles and Las Vegas. Schedule a consultation with our expert team today, and let us elevate your aesthetic journey.