CoolSculpting® Helps You Look Your Best, With No Surgery
Look Your Best, No Surgery Required
With millions of procedures performed to date, the CoolSculpting® procedure helps eliminate stubborn fat by freezing fat cells, safely and simply. This non-surgical treatment doesn't require downtime and can target the stomach, waistline and thighs.
Results for the Chin you have to see to believe
At Cosmetique Aesthetics, we want you to share the news: CoolSculpting, the #1 non-invasive fat reduction treatment, is now available to reduce fat under the chin and contour the neck. Thanks to CoolSculpting, you don't have to let your double chin be the single thing you see. Look great, feel great from every angle!
CoolSculpting helps your body bounce back
Even eating right and exercising sometimes isn't enough to get rid of stubborn post-baby fat. But you don't have to let your body shape make you feel depressed and have a negative impact on your social life. Proven in millions of procedures performed worldwide, the CoolSculpting procedure safely and simply eliminates stubborn fat without surgery or downtime.
In a Patient's Words
This is not some crazy gimmick treatment. CoolSculpting actually works! Two months after my CoolSculpting procedure, I was back in my favorite pants, and they felt great! Lesley, 41
CoolSculpting is also for Men
Maybe you have tried injectables, laser hair removal, skin rejuvenation lasers, or even surgical procedures? Or maybe you haven't tried any aesthetic procedure at all yet? Either way, it's good news to know that you can now lose those love handles by using advanced cooling technology. The CoolSculpting procedure eliminates stubborn fat from your waistline without surgery or downtime.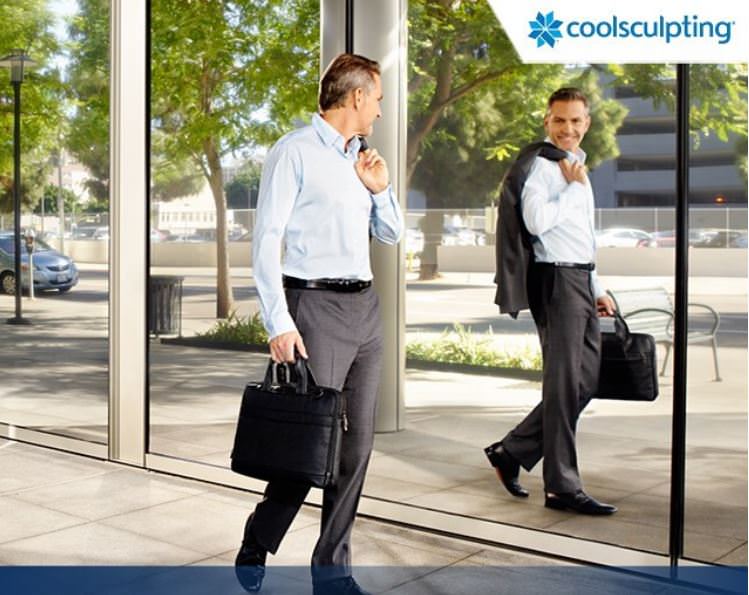 Benefits of for Men
No surgery
No downtime
No hassles
Unmistakable results
CoolSculpting procedure can help shape your body so you feel good from every angle. * Results and patient experience may vary.