The Beginner's Guide To Injections
As we age, our skin changes. It becomes thinner, drier, and less elastic. Repeated facial expressions such as squinting or frowning can compound causing fine lines and wrinkles to form on the face. And, as we all know, these changes can make us look older than we feel. At Cosmetique Aesthetics, we offer a variety of facial injectables to help smooth away those lines and wrinkles, restore volume, and give you back a more youthful appearance. Here is a quick breakdown of how we can help you achieve a fresher, rejuvenated look.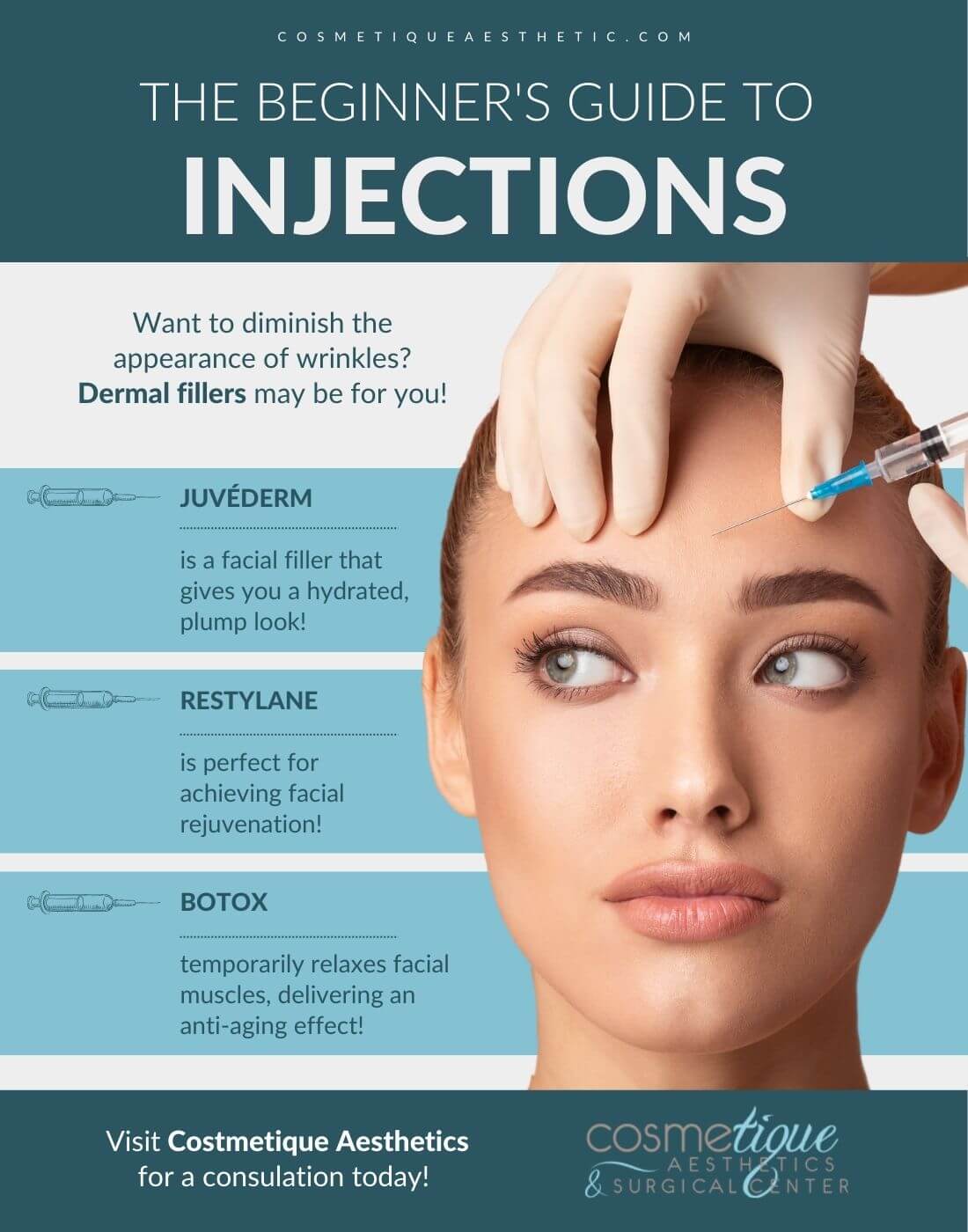 If you are interested in anti-wrinkle injections, the first step is to schedule a consultation with our team of experts at Cosmetique Aesthetics. We will evaluate your facial concerns and recommend the best treatment plan to help you achieve your desired results. Contact us today to schedule your consultation!