Bio-identical Vitamins & Hormones Treatment in Culver City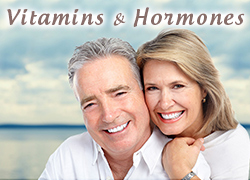 If you want to be beautiful on the outside you have to start on the inside which is why Cosmetique Aesthetics is proud to offer Vitamin shots, IV Vitamins, and Hormone replacement therapy. Whether you are looking to correct a vitamin or hormone deficiency, battling a cold, feeling dehydrated, hung-over, or are in need of an energy boost we have a solution to get you back on your feet. Call us at 310-837-5555 to learn more.
Hormone testing and bio-identical hormone therapy
Cosmetique offers hormone testing and bio-identical hormone therapy as well as a variety of injectable and IV vitamin services to help you feel your best:
B Complex and B12 injections to enhance health and feel energized.
Injetable Vitamin D to support and enhance immunity and support a vaiety of the body's functions.
Hydrate, refresh or help strenghten your body's immunity with this 30 minute
vitamin IV drip containing fluids with multi vitamins, Vitamin C, B6 and Folic Acid.
Testosterone testing and replacement therapy.
Vitamins & Hormones Patient Testimonials
---
I have been coming here for over a year and absolutely love it

Written On June 23, 2012
From Yelp.com
The staff is friendly, competent, and efficient. I highly recommend it!